Z Botanicals is a small herb farm and apothecary nestled in the green mountains of Vermont on a 150 acre hillside with pastures, forests, streams and ledges. We cultivate, plant and wildcraft healing botanicals which we use to produce handmade, small-batch herbal tinctures, teas, salves, natural insect repellent and high quality CBD products. Everything is made with love and respect and never contains any chemicals or GMO's.
We feel the sacred presence of the natural world and believe nature gives us the tools we need to heal and become our highest possible selves. As we lovingly expand our gardens, practicing organic and biodynamic permaculture techniques, we live with a feeling of connection to the seasons and all the life that grows here. Welcome to our small corner of paradise.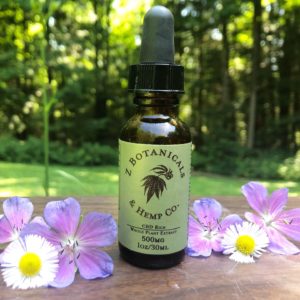 Our Whole Plant Hemp Extract is grown, bottled and tested for potency and purity right here in Vermont.  It may contain up top .3% THC. For folks needing ZERO THC try out our CBD Isolate here. Our isolate is also  tested for potency and purity.  A lab report is available upon request to prove it is the highest quality available.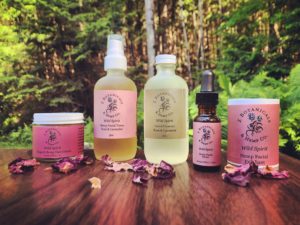 We are so excited to share this line with you as we have been using it for many months with fabulous results! Great for adult acne, dry skin, oily skin, aging skin, uneven skin tones! This blend of gem stone infused oils, flower essences, high quality hemp and essential oils gently brings a balance and glow to all skin types.